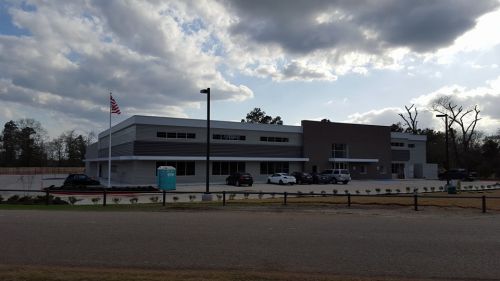 Our New Address:
28519 Sweetgum Road
The Woodlands, TX 77354
Click here to register online!!!
Fall Registration Begins Monday, July 18th!!
Click here to sign up for our FUN FRIDAYS!!!!
CLICK HERE to register for our Ninja Warrior Summer Camp July 25th-29th!!
CLICK HERE to register for our Olympics Summer Camp Aug 8th-12th!!
Thank you for choosing Maximum Athletics, LLC The Woodlands, the Best Gymnastics Center in The Woodlands. At Maximum we take pride in teaching quality gymnastics, tumbling, and cheerleading. Our goals are to improve fitness and promote positive self esteem.
The emphasis of our program is to develop strength, flexibility, balance development, and positive self esteem. Most of all, we pride ourselves in training our gymnasts in a safe and fun environment. Gymnastics builds core strength and flexibility, as well as discipline, and it prepares your athlete to be successful in any sport they wish to pursue.
Like us on Facebook for news, updates, specials and more!
Here is our commercial!!! Check it out!
Maximum Athletics, LLC is currently seeking gymnastics coaches with experience. Please speak to Kristen Dutka for more information.
OPN FOR CLASSES!!!!
---
Maximum Athletics, LLC - The Woodlands office hours are Monday - Thursday 9:00am - 8:00pm, Friday 2:30pm-7:00pm and Saturday 9:00am-12:00pm.
Maximum Athletics, LLC -Gymnastics in The Woodlands
28519 Sweetgum Road
The Woodlands, TX 77354
281-419-FLIP (3547)